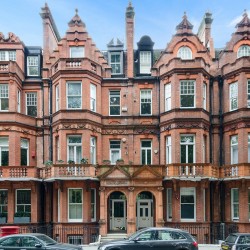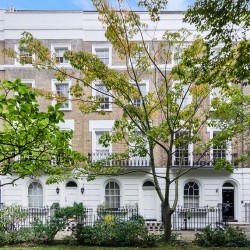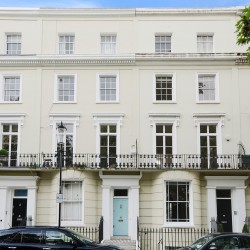 Bespoke, Proactive, Personal and Professional
Originally established in 1982 as a sole trader and made a limited company in 2008, Homes Property Management Ltd (HPML) has gone from strength to strength ever since, especially after our consolidation as a limited company in 2008.  Now, managing a substantial portfolio of block and residential properties throughout the Notting Hill and Kensington and Chelsea areas, we are among London's most respected and trusted property management professionals. In part this is due to our experience looking after our clients for over three decades, which imbues us with a depth and breadth of experience that's hard to match. But it's also a mark of the respect our bespoke proactive, personal and professional approach has earned, with landlords and tenants alike.
A member of ARMA, authorised and regulated by the Financial Conduct Authority, we never lose sight of the fact that our customers need to rely on us completely; to leave the day-to-day trials and tribulations of their property in our expert care, secure in the knowledge it's safe in our hands – and that every aspect of the building's maintenance, cleaning, upkeep and security meets and exceeds their tenants' expectations and needs.
Not happy?
View our complaints handling procedure.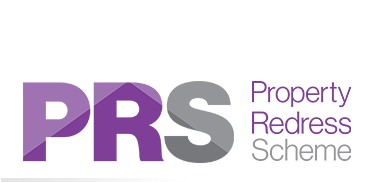 Homes Property Management Limited – An appointed representative of Clear Insurance Management Limited
Clear understand that the world of insurance can be difficult to navigate. Clear's role is to steer a path through the complexities and jargon, so that our customers can easily arrange the right insurance cover.
 To accomplish this they focus on each of our strengths:
Chartered Broker with access to the best specialist insurers.
They are a member of the Brokerbility Network who place over £500 million of premium.
Their advisers have more than 10 years' experience in the Property Industry.
They have expertise in a wide range of industry sectors and their professional yet informal approach to navigating insurance.
Clear's in-house claims team work hard to ensure that valid claims are paid.
 Clear pride themselves on their unique approach; providing dedicated advice and guidance in a straightforward and easy-to-understand manner. Offering bespoke solutions at a realistic price, Clear will provide you with the peace of mind that your Property and assets are comprehensively protected. 
If you want to know more about us, please give Paul Merrick a call on 0207 280 3458 or email him on paul.merrick@thecleargroup.com